Featured Item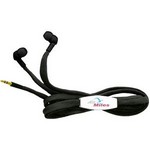 Shoe Lace Earbuds
These tangle-free shoe lace earbuds are sure to get attention with their unique design and fun colors. The cord is 50" long with soft ear pads for comfort. Sensitivity: 85 dB, Frequency Response: 120H...
$6.44 - $7.58
Welcome!
Looking for promotional products?
Thank you for visiting our site. We are brokers of promotional products with goals to provide you with the best product that would help you achieve the best outcome for your project or theme.
Our job is to make your job easier.
Quickly and easily search our vast database of products for items to:
Improve traffic at trade shows
Motivate staff
Thank a customer
Increase safety awareness
Raise funds for a cause
Click on the 'Search' button and see how easy it is to find that perfect promotional product for any occasion.
Signature Showrooms